we've been breaking out the camera on the boys again now that we are out every day and the weather is nice again. -- i know u are all have withdrawals of moose and stoney pics.
stoney (aka mr. bones) LOVES the water. we talked to stoney's god parents often (his foster mommy and daddy who saved him and took such good care of him until he found us for his forever home) -- and it is rare for greyhounds to really be so crazy over water, swimming, dips in the pond, etc. so stoney's love for the water makes us laugh!! he seems to out of the place in the water but we simply can't keep him out - HE LOVES IT!!!! now.. stoney's love for the water combined with his brothers ability to continually show him all the things he shouldn't be doing made for one of our funniest stoney pics to date. --- below is a pic looking out to our hot tub cover --- which we have had to replace two previous times (and going on a third) because moosey (aka the mooseinator) likes to spend his afternoons on top of the hot tub cover -- even though every morning we take dog beds out to the porch and there are outdoor couches and chairs for him as well. let's just say if ceasar came to our house scott and i would be in BIG TROUBLE for letting him rule the roost. ;-)
okay... so the hot tub cover after a rain with it's continual DIP (from the moo) makes for the absolute worst pool ever - but stoney.. apparently VERY ready for his trip to the pond shows he is nothing if not resourceful..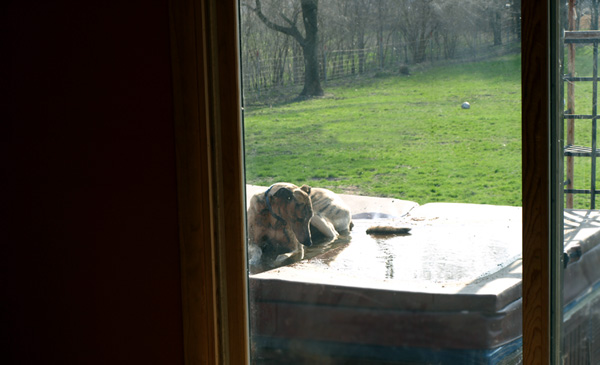 given the choice between hot tub cover and pond however... stoney says i'm outta here...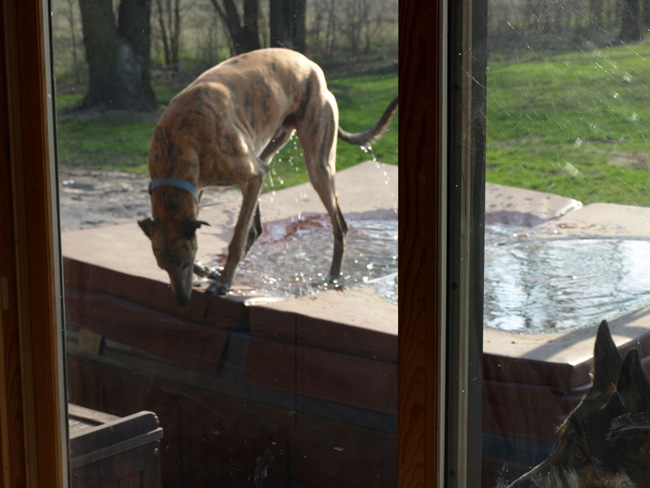 take me to the real thing....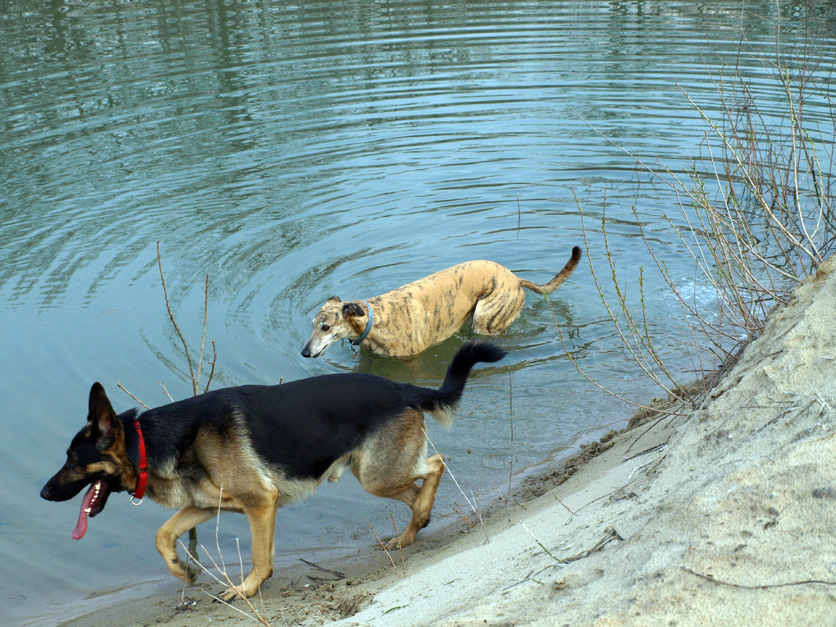 and of course little baby moosey is just having fun no matter where he goes...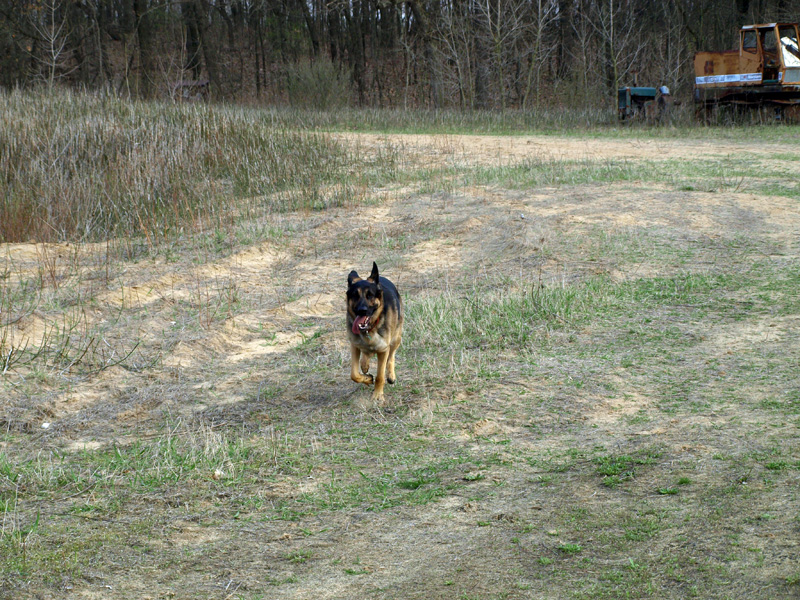 so those are some of the latest pics of the boys over the past few days. i know i know... best looking boys ever!!!


okay so i have a few minutes to do a quick update on the l.a. and n.c. shows i had over the past month. we made some great connections with additional upscale furniture companies who fell in love with my art. Below is a couple of shots of one of the new companies we are working with for the sale of my fine art giclee line. i am working on creating a custom line for a new company which will be available through them solely - this is something i am VERY excited about and something i am wanting to do more of -- exclusive lines through seperate companies.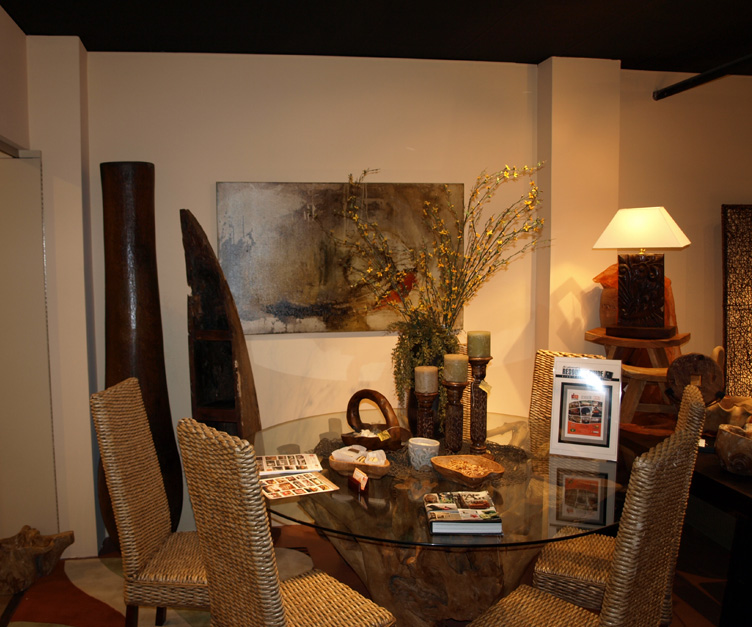 we made connections with several top design firms, and architects throughout the U.S. who have added me to their portfolio so i am very excited about a couple of new projects that we've been discussing. one including a 40 story high rise development that wishes to showcase both my originals (in the lobby and corridors) and selections from my giclee prints throughout.
we are continuing to work very hard to build my line of fine art giclees - they receive rave reviews and i am extremely proud of what we are putting out. i owe HUGE kudos to a hubby that puts in 110% too in that department.